Carrelages Pierre Versace, a family story…
Pierre Versace was born in 1948 in Southern Italy.
He came to France at 14 years of age and began to work at a handmade tile factory in Antibes.
He specialised in ceramic tiles for 9 years. In 1973, he decided to set up his own business with his wife, Danielle (Danielle decorated the tiles).
Pierre Versace is a family business, which has grown over the years. His father, Giovanni, joined in 1975. Pierre's brother, Vincent, then joined the staff in 1985 followed by Pierre's two sons, William and Roland, who came into the Company in 1997 and 1999 respectively. His son-in-law has joined the factory in 2016.
At the beginning, the production was mainly of handmade glazed tiles and stoneware kitchen sinks. This traditional technique can reproduce any form of tiles, as well as specialised curved forms, thus avoiding unsightly cuts and joins and ensuring a perfect result.
Pierre Versace, unique products have been used in numerous provencal houses and hotels – for example , the world famous «Colombe d'Or» in Saint Paul de Vence.
In the eighties, Pierre Versace also used and glazed Lava Stone, at first, as lava stone tiles and currently as lava stone pieces up to 3 metres in length.
We have now increased our range to include enamelled lava stone worktops for kitchens, bathrooms, viewpoints, storefronts and hand-painted table tops… All designs are hand-painted to clients' requirements.
The Company products and designs are easily integrated with the Provencal style decor, as well as contemporary or modern.
The Company still maintains genuine, totally handcrafted products, thus ensuring any orders will be a reflection of the client's personality.
In 2008, our workshop was awarded the Living Heritage Company's Label and Pierre Versace received the title of Master Craftsman.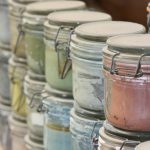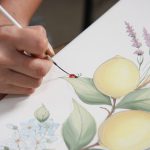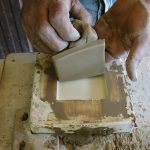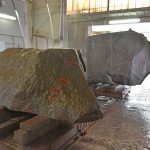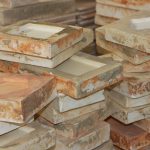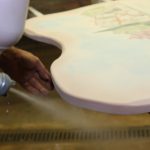 *A mark of the French State  – The Entreprise du Patrimoine Vivant (Living Heritage Company, or EPV) label is a mark of recognition of the French State, put in place to reward French firms for the excellence of their traditional and industrial skills.